Working 24/7 to Keep

Our Campus Safe
We partner with the campus community and local agencies to ensure UC San Diego is a safe place to learn, live, work and visit.
About UC San Diego Police

How to Stay Safe
Take simple steps to enhance your safety and the safety of those around you.
See Safety Tips
Previous
Next
Crime Reporting
Emergency or Crime in Progress
Dial 9-1-1 from your mobile phone, a campus phone or call box to reach a campus police dispatcher immediately.
Crime Alerts, Logs and Reports
Find out more about campus crime by reading police alerts, logs and reports.
Safe Rides and Escorts
The police department employs only UC San Diego students as Community Service Officers (CSO) who provide many safety-related services, including year-round campus safety escorts and Triton Rides, a free nighttime shuttle service. UC San Diego students, staff and faculty can request an escort from sunset to 4 a.m. or a ride from 8 p.m. to 8 a.m.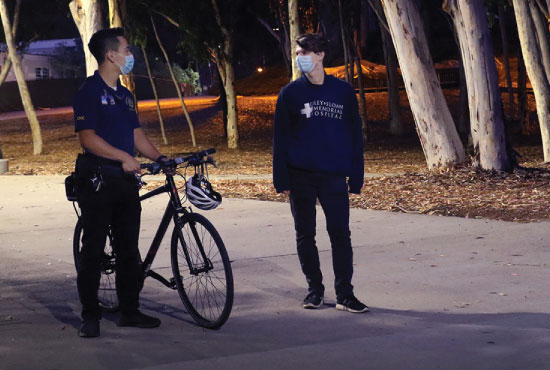 Lost and Found
If you lost an item on or near campus, check to see if someone found it. If you found something, you can turn it in 24/7 at the police station.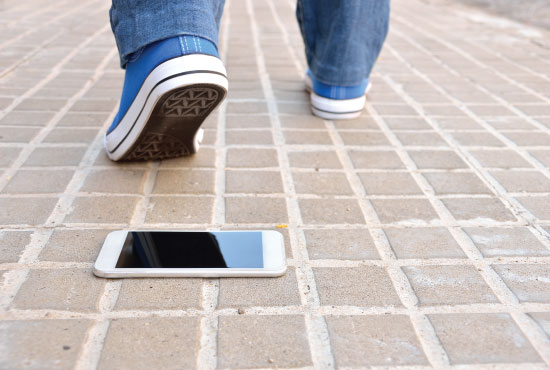 Annual Clery Report
The annual campus security and fire safety report, also known as the Clery Report, includes certain crime and fire statistics, which were reported to campus security authorities in the past three years. The report also outlines statements of policy and procedure related to crime reporting; alcohol and drug use; programming related to the prevention of sexual assault, dating violence, domestic violence and stalking; crime prevention; access to campus facilities/properties; personal safety tips; and fire safety information, among other things. The report also gives instructions on how to report crimes. To obtain copies of this report, call UC San Diego Police, (858) 534-4361.
Active Shooter Preparedness
The UC San Diego Police Department's Active Shooter Survival Education and Response Training prepares and empowers you to react to a critical incident, like an active shooter on campus.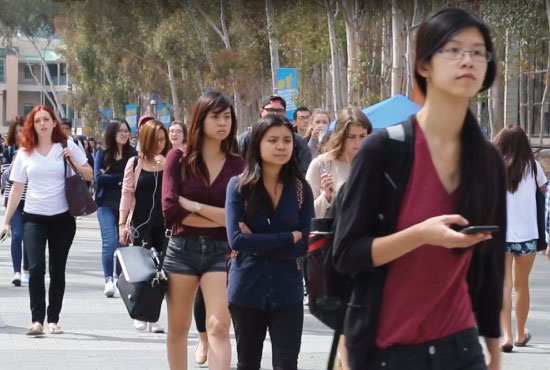 Bicycle, Skateboard and Scooter Guidelines
UC San Diego Police enforces bicycle, skateboard and scooter regulations, which apply to the use of bicycles, skateboards, scooters, roller skates, roller blades and similar wheeled devices on campus.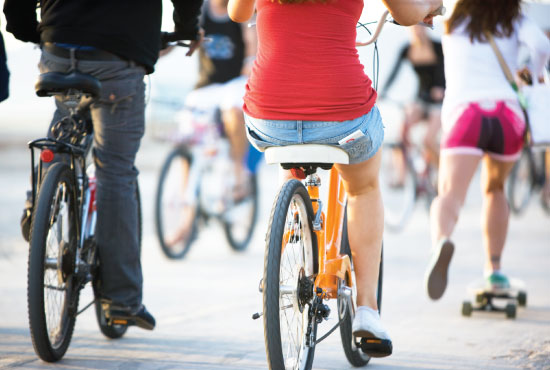 Police Ride Along Program
UC San Diego students, faculty and staff can ride along with a police officer who is performing campus patrol duties. To participate, you must sign a waiver and pass an online law enforcement records check.