Testing of New Gunshot Detection and Location System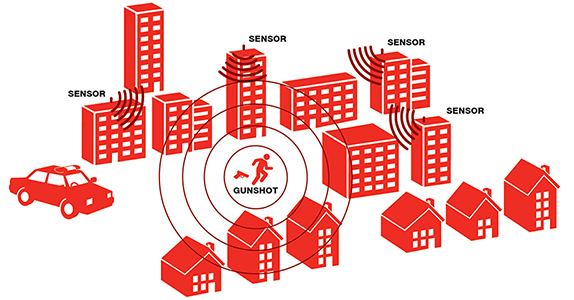 The UC San Diego Police Department is conducting a series of carefully-controlled tests for a newly installed gunshot detection and location system on the UC San Diego campus. Testing begins Monday, June 19 at 6 p.m. at several campus locations.
What to expect during the test:
Live ammunition will be used in a safe and controlled manner to ensure the system is functioning properly. Approximately 18 gunshots will be fired at each test site. You may hear these shots depending on your location.
Appropriate safety and security measures will be used at each test site to ensure there is absolutely no danger to the public. These measures include use of bullet traps, which are designed to safely collect and store all bullets fired into them. All tests will be conducted by sworn police officers of the UC San Diego Police department.
Once we ensure the system is functioning as planned, the technology will enhance security for the UC San Diego campus, enabling a more rapid response in the event gunshots are ever fired on campus.
How the Detection System Works
ShotSpotter SecureCampus technology is a system that uses sensors and cloud-based software to pinpoint gunshots and notify authorities. Sensors capture data and a recorded audio file and then send it to the company's incident-review centers. Acoustic experts review the data and add extra information such as whether it was multiple shooters or a high-capacity weapon. An alert, which contains map and location information, is sent to emergency dispatch and other authorities in a matter of seconds. This real-time element is crucial and can help save lives.
For more information about: