UC San Diego Police Sgt. Cracks
SDPD Case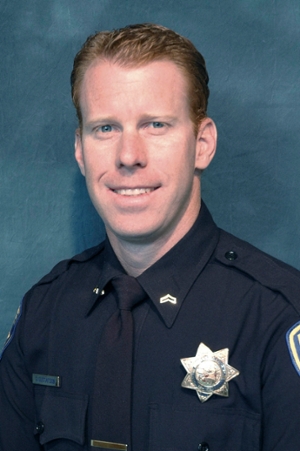 Sergeant Scott Gustafson of the UC San Diego Police Department recently played a key role in solving an indecent exposure case for the San Diego Police Department (SDPD).
The case began when the SDPD received a report of a man committing a lewd act on a trolley. A witness provided the SDPD with a picture of the suspect, which was used to put out a bulletin to all law enforcement agencies in an attempt to identify him.
After reviewing the bulletin, Gustafson recognized the subject as a registered sex offender whom the UC San Diego Police Department had arrested multiple times for similar offenses. Thanks to Gustafson's positive identification, the SDPD was able to complete the investigation and arrest the suspect, who may be subject to further imprisonment.
As a result of his swift response, Gustafson has contributed to greater security not only at UC San Diego, but in the greater San Diego area. Gustafson is a UC San Diego alumnus who began his career in law enforcement as a student Community Service Officer (CSO) on campus.