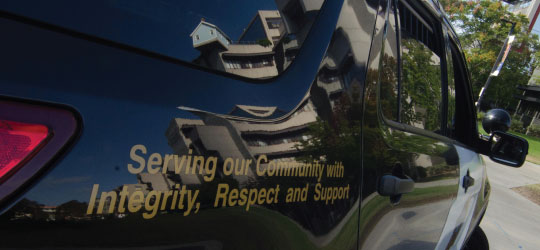 Message from the Chief
With a primary mission of protecting lives and property, and the belief that people are our most valuable resource, the men and women of our department have established an exemplary record of law enforcement service to our campus. We are committed to building community partnerships and applying unique and innovative policing practices to the university environment. Through integrity, respect and community support, we are committed to enhancing public safety and improving the quality of life for everyone who works, studies or visits this wonderful campus.
On behalf of the men and women of our department, I thank you for your continued support. Through your involvement, I am confident that we will continue to provide the University of California San Diego with an unsurpassed level of safety.
David S. Rose
Chief of Police