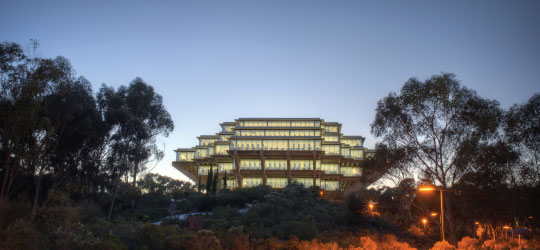 Annual Security and Fire Safety Report
The annual campus security and fire safety report, also known as the Clery Report (PDF), includes certain crime and fire statistics, which have been reported to campus security authorities in the past three years. The report also outlines statements of policy and procedure related to crime reporting; alcohol and drug use; programming related to the prevention of sexual assault, dating violence, domestic violence and stalking; crime prevention; access to campus facilities/properties; personal safety tips; and fire safety information, among other things. The report also gives instructions on how to report crimes.
Contact the UC San Diego Police Department at (858) 534-4361 to obtain hardcopies of this report.
Reporting Clery Crimes
About the Clery Act
The Jeanne Clery Disclosure of Campus Security Policy and Campus Crime Statistics Act is a federal law, originally known as the Campus Security Act, which requires colleges and universities across the United States to disclose information about crime on and around their campuses. This act is named in memory of 19-year-old Lehigh University freshman Jeanne Ann Clery, who was raped and murdered while asleep in her residence hall room on April 5, 1986. Jeanne's parents, Connie and Howard, learned that there had been about 38 violent crimes on the Lehigh campus in the three years before her murder. They joined with other campus crime victims and persuaded Congress to enact this law.