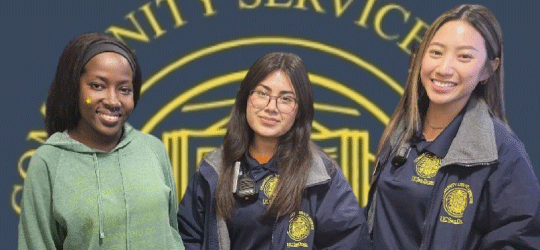 Student Community Service Official Program
Request a Safety Escort
Call (858) 534-9255, or extension 4-WALK from a campus phone, year-round between sunset and sunrise, to request that a student Community Service Official escort you to your campus destination. After 1 a.m., University Safety Officials may provide this service.
You can arrange a recurring escort so a CSO will meet you at the same place and time, which makes late-night service more convenient.
Student Community Service Officers Promote Campus Safety
Student Community Service Officers have supported safety on our campus for more than 40 years and the Police Department is always looking for students who are willing to serve. Dianna Lopez shares what it's like to work as a CSO.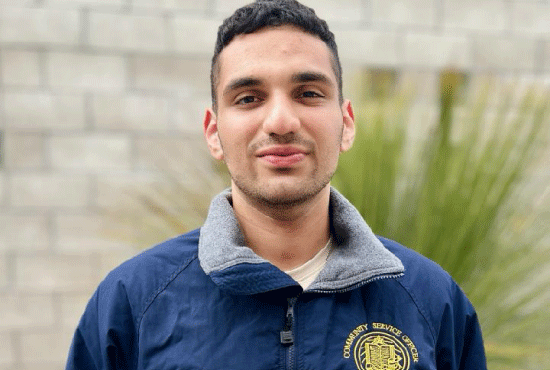 Need Event Support?
Community Service Officials can provide safety and security support for large campus events. UC San Diego Police Department has permanent CSO contracts with several campus departments/facilities. To ensure that we can accommodate as many requests as possible, please submit requests at least 45 days before the scheduled event.
Become a Community Service Official
The police department employs currently enrolled UC San Diego students as Community Service Officials (CSO) who provide many safety-related services, including:
Escorting UC San Diego students, faculty and staff to their campus destinations at night
Patrolling parking lots
Locking buildings
Directing vehicle traffic
Assisting with medical emergencies (all CSOs are trained in CPR/First Aid)
Providing security support at campus events (check IDs, monitor crowds, etc.)
Work Hours
CSOs primarily work during evening hours and are required to be available to work at least one weekend day and two weekdays each week. CSOs are only scheduled to work 10–19 hours per week.

Occasionally, CSOs will work an overnight shift, 11:15 p.m. to 7:45 a.m.

CSOs are not expected to work during scheduled classes. We make every effort to accommodate reasonable scheduling requests.
Compensation
CSOs earn $17.55–$18 per hour.
Qualifications
Applicants need no experience but must:
Be a student in good academic standing.
Pay UC San Diego student services fees each quarter working.
Be able to perform walking escorts.
Complete a background check.
Special Conditions of Employment
CSOs are required to:
Carry Personal Protective Equipment during their shifts. The department issues approved masks and gloves.
Attend department-sponsored CPR/First Aid training.
How to Apply
Submit an online application or apply on Handshake - #5779526.
---
Questions?
For more information about the Community Service Official program, contact Sgt. Sheldon King (858) 822-1177.