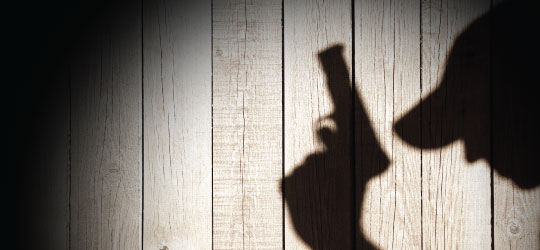 Active Shooter Preparedness Training
The UC San Diego Police Department's Active Shooter Survival Education and Response Training (ASSERT) prepares and empowers individuals to react to a critical incident, such as an active shooter. This training raises awareness and provides valuable skills needed to respond to critical incidents before law enforcement or other first responders arrive.
Although these events are unpredictable, the concepts and techniques taught can better prepare you to react when a critical incident occurs. Training also teaches basic bleeding control techniques in conjunction with the Stop-the-Bleed national awareness campaign.
Training 
This two-part course covers these topics:
Part 1: Lecture and Stop-the-Bleed training

Defining a Critical Incident
A Brief History and Examination of Past Active Shooter Events
Examining Traditional and Trained Responses in a Crisis
The Importance of a Survival Mindset
Understanding the Human Reaction Phases
Situational Awareness and Pre-Planning
Defining and Using the Run, Hide, Fight Concept
Understanding Law Enforcement Response to Critical Incidents
Immediate Bleeding Control Techniques

Part 2: Site assessment (Scenario training is currently unavailable.)
Upon completion of Part 1, individuals, departments or groups can schedule Part 2 site assessment with training staff.
Scheduling 
If you have scheduling questions or want to coordinate training, email ASSERT@ucsd.edu.
To enroll in a scheduled training class, visit the UC Learning Center.
Resources
Videos
Print Media
Useful Links