Community Engagement
The UC San Diego Police Department has programs that help to enhance community safety and safeguard property through education and awareness.
Police Ride Along Program
UC San Diego students, faculty and staff can ride along with a police officer who is performing campus patrol duties. To participate, you must sign a waiver and pass an online law enforcement records check.
Active Shooter Preparedness
The UC San Diego Police Department's Active Shooter Survival Education and Response Training prepares and empowers you to react to a critical incident, like an active shooter on campus.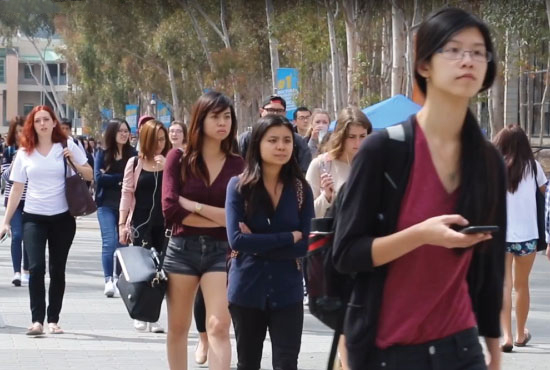 Rape Aggression Defense Classes
Rape Aggression Defense (R.A.D.) is a national program designed to provide women with the concepts and methods needed for self-defense. The program enables women to take a more active role in protecting themselves and their psychological well-being.