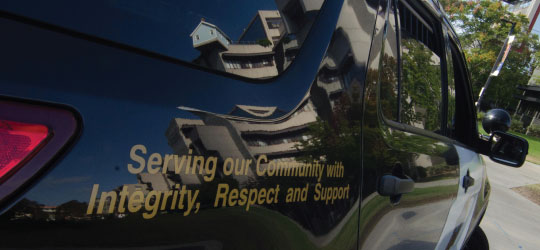 Message from the Chief
We believe that people are our most valuable resource and we strive to uphold this belief through ethical law enforcement services and strong ties with our campus community.
We are committed to serve and protect students, faculty, staff and visitors through community partnerships and restorative policing practices to prevent incidents counter to UC San Diego's Principles of Community.
As Chief of Police, I charge our department to exercise campus safety methods that foster trust, civility, and mutual respect for each and every one of our campus community members. Not only do we aim to enhance public safety, we strive to support psychological wellbeing by serving as culturally responsive partners to help cultivate a climate of care and belonging.
On behalf of the UC San Diego Police Department, I thank you for your community partnership and support. Through our collective efforts, I am confident that we will continue to provide the University of California San Diego with an unsurpassed level of safety.
David S. Rose
Chief of Police