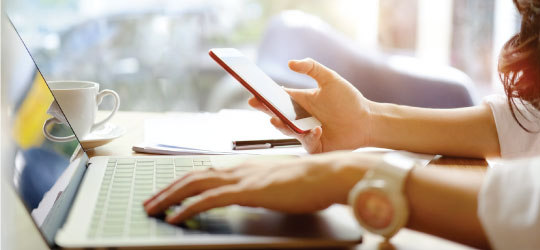 Anonymous Crime and Tip Reporting
If you see a crime happening, call 9-1-1 immediately.
UC San Diego Police uses Tipsoft so campus and community members can report a crime that already happened or share tips about crimes anonymously online and by text. San Diego Crime Stoppers also uses TipSoft.
TipSoft allows users to remain anonymous by encrypting text and web messaging and routing them through several secure servers to protect an individual's personal information. Tipsoft assigns the user alias and a unique ID, which securely allows the user and the police investigator to have two-way dialog while always keeping the user's identity completely anonymous.
How to Report Anonymously
Online: Report a crime or submit a tip.
Text: Follow these steps:

Text "UCSD (plus your message)" to 274637.
The system will auto-reply with a confirmation containing your unique Tip Alias.
To submit follow-up information, simply reply.
You can terminate the text thread anytime by texting STOP.