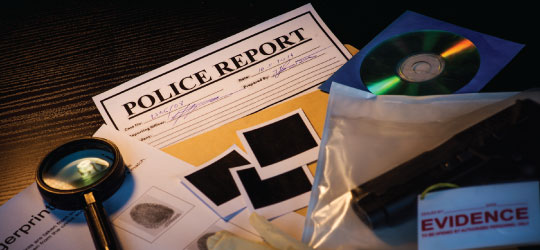 Request a Police Report
The UC San Diego Police Department evaluates requests for police report copies on a case-by-case basis. Records responds to requests within 10 days of receiving them.
You can request a report copy:
By phone: Call the Records Division at (858) 534-4361.
Print and complete the request form (PDF) and submit it to the Police Department:

In person at Campus Services Complex - Building B. Request forms are also available at the police station.
By mailing it to:
UC San Diego Police Records
9500 Gilman Drive, MC 0017
La Jolla, CA 92093-0017
For more information, see Contacts.